The sustainability revolution has the magnitude of the agricultural and industrial revolutions but the speed of the digital revolution…
…This is the battle of your lifetimes, but we can turn the corner in the next 10 to 15 years and the assets you control can make a huge difference."
Al Gore, Former US Vice President and Chairman of Generation Investment
Overview
The built environment accounts for:
45% of total UK carbon emissions (27% from domestic buildings and 18% from non-domestic).
72% of domestic emissions arise from space heating and the provision of hot water.
32% of landfill waste comes from the construction and demolition of buildings.
13% of products delivered to construction sites are sent directly to landfill without being used.
Sustainability is now considered a central aspect of efficient property management. What's more, most property owners now appreciate the benefits that sustainability can make when it comes to their investment goals. Roger Hannah Ltd, as a result, are putting a great deal more effort into sustainability.
Sustainability is most often defined as meeting the needs of the present without compromising the ability of future generations to meet theirs. It has three main pillars: economic, environmental, and social. These three pillars are informally referred to as people, planet and profits.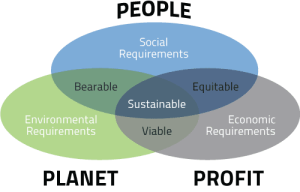 The core benefits of sustainability include reduced risk; bottom line cost savings and enhanced market appeal, with sustainable buildings becoming more attractive to both investors and occupants due to their health and wellness benefits, as well as the reputational aspects connected with demonstrating a commitment to 'making a difference'.
Although property certifications such as LEED, BREAM will remain important measurements of buildings' environmental performance, the focus is shifting to initiatives such as the World Green Building Council's (WGBC) Net Zero Carbon Buildings Commitment, which calls for all buildings to have net-zero carbon emissions by 2050.
EPC's & MEES
The most immediate and pressing challenge for commercial landlords are that of EPC's and MEES.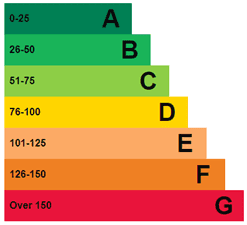 Commercial property owners must already produce Energy Performance Certificates (EPCs) and commercial landlords must ensure their buildings meet minimum energy efficiency standards (MEES) before they can lawfully be let. The Government intends to raise these standards over the next decade and property owners should take this into account when planning maintenance and improvement cycles. As well as making buildings more energy efficient, it is increasingly important to consider using materials that will meet sustainability criteria set out by lenders and by potential occupiers. Many tenants are looking particularly at air quality in the wake of the pandemic, so property owners may need to think about installing higher specification ventilation and air conditioning etc.
At Roger Hannah we can help you to meet the statutory compliance by implementing the following measures;
Property audits
Working with specialist consultants to create a framework for property management and onsite teams for the reduction in consumption of energy, waste and water
Procurement and supply chain management
To ensure contractor engagement with client targets, for example through 'green' fit-out and refurbishment guides
Energy Procurement
Using a range of approved consultants to ensure transparency and best value
Staff Training and Liaison
To ensure the sharing of best practice across the firm
Service Development
To meet the requirements of legislative changes and clients' needs in this fast-developing area.
Tenant Engagement The final key question is who pays for sustainability? Although the running costs of a more efficient building should be lower in the long run, there will be capital investment at the outset. Tenants usually reject any attempt to recover costs like this through the service charge, but if businesses see sustainability as part of their brand image then it may be easier to negotiate a higher rent for a greener building. Landlord & Tenant liaison will be essential in this process.
If you would like some more information regarding the above, please get in touch with our Property Management Team.