When considering new software options, new mandatory regulations and changing industry standards, in Property Finance we understand how quickly the World can change. As a company, it is important to us that we challenge ourselves to be the most competitive largest Independent Property Management company in the North West.
Our Development Journey –
As the Head of Property Finance I have been integral in decision making processes on behalf of both clients and tenants. Over the last few years we have implemented multiple software upgrades, improved internal processes and client services.
In 2014 Roger Hannah implemented a new software package known as PM&A, allowing us to build a stable platform for growth and become more efficient in our processes, providing a better quality of service for our clients.
In 2015 came our next major implementation known as POM (Purchase Order Management). This helped us to improve our Purchase Ledger and Facilities processes as we moved away from manual approval of invoices, to a faster more efficient electronic system, resulting in 'orders for work' being approved ahead of invoices being received. Therefore, processing times of invoices have been dramatically reduced to ensure suppliers are routinely paid much faster.
Our next step on the development journey, was to introduce 'automated arrears letter process' rather than the manual arrears letter previously produced. This process saves time and money, resulting in an improved percentage of debt collection for the client.
Moving on to 2016, we reviewed industry standards of 'service charge reporting' to ensure we were providing the best service, within our means, to our clients and tenants. The 'service charge budget packs' and 'service charge year ends' were then improved to offer more transparency and greater detail for our tenants. We are delighted to note that in April 2019, when the RICS Service Charge Professional Statement was released, what was considered mandatory we were already providing. As a result of the introduction of mandatory guidelines this year, we recently explored further opportunities to improve transparency levels for our clients and their tenants in an effort to continue to offer best service.
As of today, the Property Finance team have a collective 65 years dedicated to Property Finance Accounts. We are highly experienced in working with a variety of clients from sole traders, private equity individuals, HNW individuals, large companies and pension investments funds on behalf of their smaller Single Let Units, Warehouses and Offices to the larger Office Blocks, Grade II Listed Buildings, Mills, Industrial Estates and Shopping Centres.
All of the above services and processes are part of the standard service for all of our clients.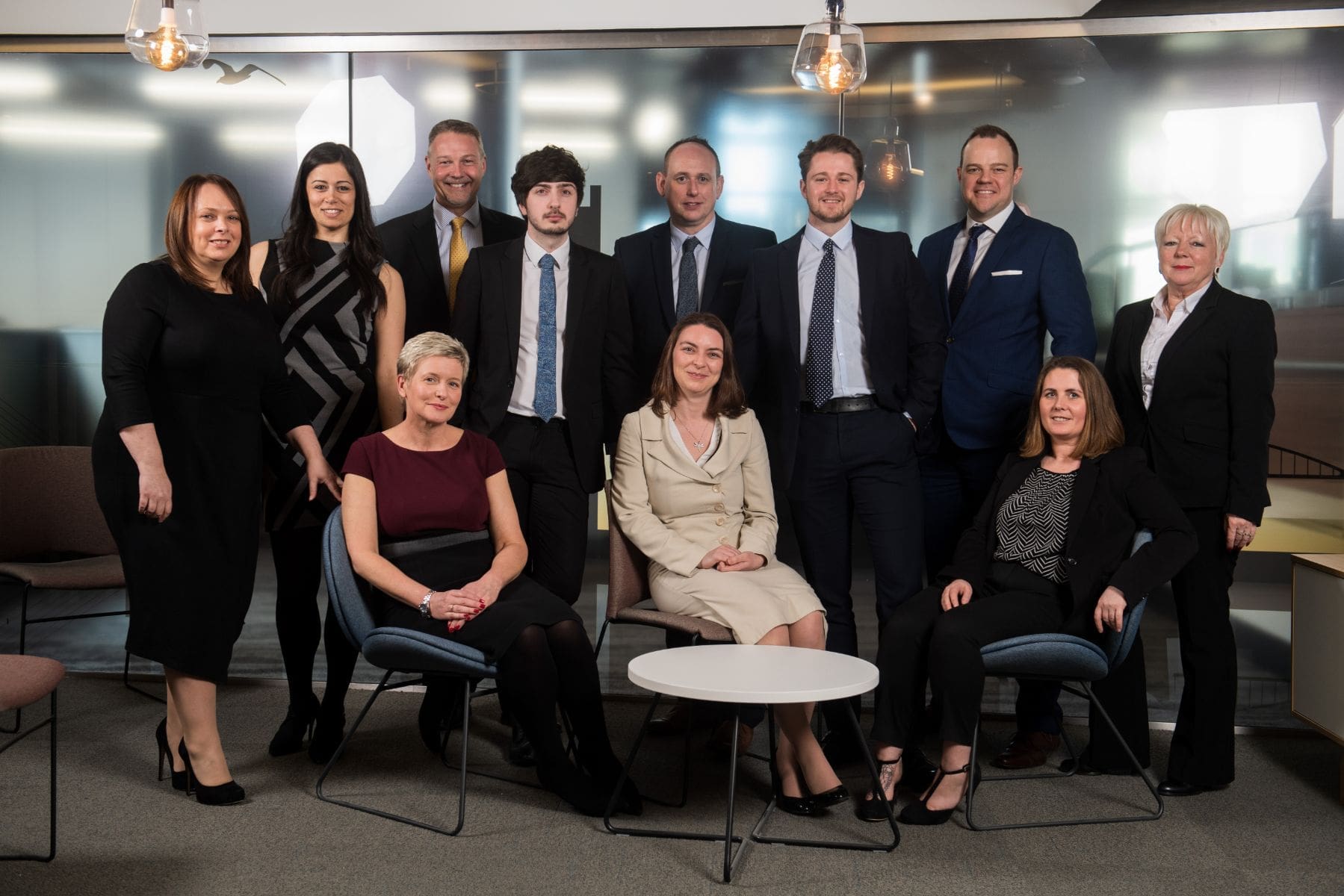 Meet the dedicated Property Finance Team
Future Projects in the Planning:
MOJO – This project enables our colleagues in other departments the ability to input estates information (Tenancy Agreements, Leases and Rent Reviews) accurately and efficiently in a live environment, removing unnecessary paper trails.
MOJO has the future ability to allow remote access for our Property Relationship Manager's and the Facilities Team to data whilst out 'on site'.  Roger Hannah are also implementing a client portal that allows access to their own Tenancy schedules and Arrears reports.
Here at Roger Hannah we strive to improve our clients services, and enjoy working with our clients to find solutions in our ever changing world, for more information please contact Nicola Russell-Smith.