At Roger Hannah, we understand that the condition of any property is crucial for any investor, purchaser or current owner. Your property needs to be safe and structurally sound – and you need to be aware of any maintenance liabilities and hazardous materials. We can help with property purchases and condition surveys.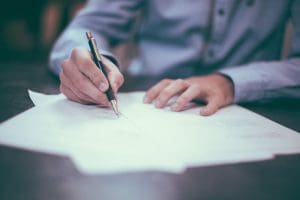 What is a condition survey?
Condition surveys are a comprehensive assessment of the condition of a property with minimal disruption. It is typically used to assess the condition of a property before purchase but can also be carried out periodically to track the condition of a property over time. The survey will identify any existing or potential problems with the property and advise remedial action that may be required.
A stock condition survey is a visual inspection of the inside and outside of your home. They are vital for assessing the physical condition of a property portfolio and provide crucial information on the condition of individual assets, which can help inform repair and maintenance decisions. For example, you may find a particular building element, like the heating system, that needs maintenance work and outstanding repairs.
The survey will cover all major property elements, including the structure, external finishes, internal finishes, services and fittings. The condition of each element will be assessed and graded on a scale from 1 to 5, with 1 being very poor and 5 being excellent.
Stock condition surveys can be carried out by chartered building surveyors or property managers. They typically involve a combination of desk-based research and on-site inspections. The results of a stock condition survey can be used to inform a variety of decisions, including asset management strategies and insurance arrangements.
If you are considering purchasing a property, or if you want to keep track of the condition of your property over time, then building condition surveys are an essential tool. It will give you peace of mind, knowing that you are fully informed of the property's condition and can take action to address any problems that may arise.
Why is a condition survey important?
Condition surveys are important in order to assess the current building condition, as well as to identify any potential problems that may arise in the future. This information can be used to inform future spending and decisions about repairs, maintenance and improvements. In some cases, a financial institution may also require a condition survey before providing funding for a purchase or development project.
Suppose you are thinking of purchasing a property or are planning to carry out development work. In that case, it is advisable to commission a detailed inspection and condition survey to avoid any potential problems later on.
What's included in a condition report?
A condition report typically includes a description of the object or property and any damage that is present. It may also include information on the property's history, such as previous owners or repairs that have been made. The condition report should be objective and unbiased so that the reader can decide whether to purchase or insure the home.
A condition report for a building should include an assessment of the current condition of the structure and any anticipated repairs or maintenance that may be required.
How often should a condition survey be carried out?
A condition survey should be carried out at least every five years to identify any potential maintenance issues. By regularly carrying out a condition survey, you can prevent small problems from becoming larger, more expensive ones. If you have any concerns about the condition of your building, please don't hesitate to contact a qualified professional for advice.
Our condition survey reports
Roger Hannah ensures a workable budget is developed and achieved to meet our client's demands. Our individually tailored programmes provide a balanced approach between work packages and requirements. Contact our commercial property surveyors in Manchester today.