Recently Roger Hannah was instructed to act for a Church organisation located within the Perry Barr area of Birmingham. The Church was impacted by the Perry Barr Commonwealth Games Athletes Village & Legacy CPO which was being promoted by Birmingham City Council. The scheme was established to deliver the Athletes Village for the 2022 Commonwealth Games along with transport and connectivity improvements and new commercial and residential development.
Prior to our appointment, the Council's surveyors charged with the land assembly had been in discussion with the client and as a result a site search commenced to identify a suitable property within the area to relocate to. It was important to start this in light of the number of businesses and occupiers likely to be displaced as a result of the CPO.
The Church occupied a former industrial unit which had been converted and refurbished to meet their requirements and needs, providing the main auditorium, children's room, prayer room and library together with ancillary facilities.
Following an extensive search, a pair of adjoining retail units were identified and secured as a suitable relocation property. However, the premises would require significant refurbishment to meet the needs of the Church. Consequently, a claim for compensation was submitted for the refurbishment of the relocation property in accordance with Rule 5 of Section 5 of the Land Compensation Act 1961. Under Rule 5, where land is devoted to a purpose of such a nature that there is no general demand or market for that purpose then if there is a bona fide intention to relocate then compensation shall be paid on the basis of the reasonable cost of equivalent reinstatement.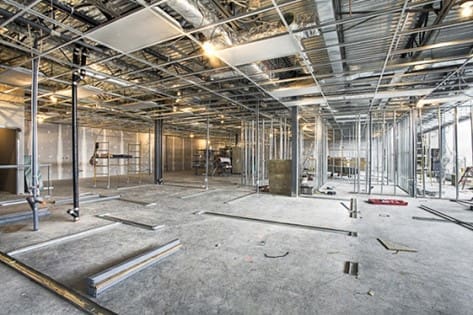 Whilst the Church presently occupied a former industrial unit, the physical nature of the property is not the test when considering a Rule 5 claim, but rather the purpose or use. Accordingly, we argued that whilst the premises comprised an industrial unit, that as a Church, there is no general demand or market for property devoted to the purpose of religious worship. Furthermore, as the Church had sought to identify and secure a relocation property, there was an intention to reinstate.
Initially the Acquiring Authority's surveyor sought to introduce the principle of betterment and a value for money argument in respect to some of the fit out works. However, it was argued that under Rule 5, a claimant is entitled to recover the reasonable cost of equivalent reinstatement to enable occupation equally effective for the purpose. Consequently, we were successful in securing the full cost of fitting out and refurbishing the property, enabling the Church to successfully relocate and remain in the Perry Barr area.
---
CLICK HERE – Visit the Compulsory Purchase Specialists page.