Construction of a new route to connect the M54 Motorway to the M6 Motorway is currently in preparation.
At present, there is no direct motorway link from the M54 to the M6 North. This means high volumes of both long distance and local traffic use the local roads to travel this route. The current direct link from the M54 to the M6 is the A460, which passes through the villages of Featherstone and Shareshill. The A460 suffers significant congestion and high accident rates due to large traffic volumes, journey times are almost doubled during peak hours, and there are air quality issues in the villages and along the route.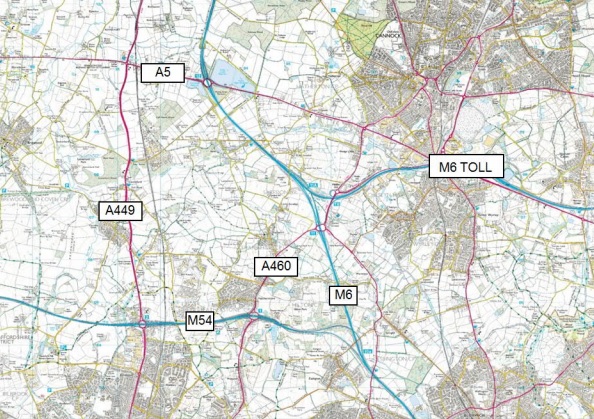 Public consultation on the scheme ran during September and October 2017, where three options were presented for consultation. The preferred route was announced in September 2018 and following this, a second round of consultation on the preferred route was held between June and July 2019. Consequently, Highways England are currently making further refinements to the proposed design and developing mitigation measures.
Highways England plan to submit the Development Consent Order (DCO) application in early 2020. The Secretary of State's decision on the Order is anticipated in 2021, and if approved, construction is set start in 2021 and be completed by 2024.
Roger Hannah is well versed in acting for both land and property owners and investors advising them through the compulsory purchase process. We have been able to successfully negotiate on behalf of owners and occupiers affected by highway schemes of this nature including several major road schemes promoted by Highways England.
---
If you would like more information regarding the above scheme, please get in touch with our CPO Team either by email or by telephone on 0161 817 3399.