Yesterday saw the Parliamentary Bill to build the Phase 2a of the High Speed 2 route receiving Royal Assent, 12 months to the day that the Government gave the green light to the project in its entirety.
The granting of Royal Assent will see work commence on the construction of the link from Birmingham to Crewe, the next stage following commencement of Phase 1 linking London to Birmingham. It is understood construction is expected to commence by 2024.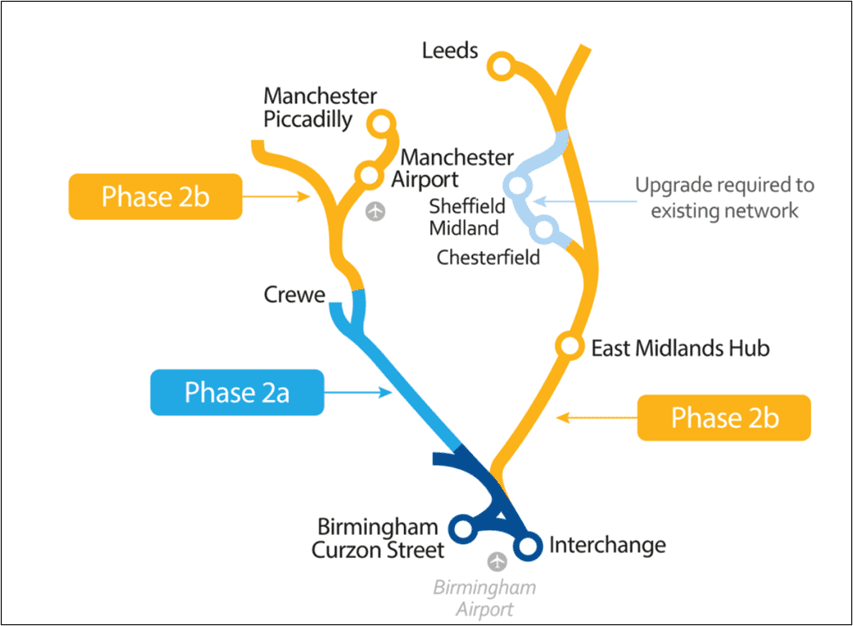 The final section of the route, Phase 2b is currently being reviewed following consultation on a series of design refinements announced last year and it is expected that the Hybrid Bill will be submitted to Parliament in early 2022 with Royal Assent expected in 2024.
The announcement of Royal Assent for Phase 2a has come alongside the launch of the West Midlands Combined Authority's HS2 Growth Strategy which sets out how High Speed 2 could generate new jobs and inward investment in the region.
If you are affected by HS2 or any other CPO and like more information regarding our services, please get in touch with our specialist CPO and HS2 team by email or telephone on 0161 817 3399.