Roger Hannah has represented a number of land owners who have been affected by Salford Central Regeneration Project. The development is one of the largest and most significant schemes which affects the Regional Centre, linking Manchester's Spinningfields district with Salford University along Chapel Street.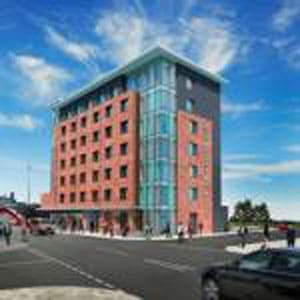 Salford central regeneration project will ultimately see the regeneration of over 50 acres of Salford's civic and historic centre with the potential to deliver over 2 million sq ft of commercial floor space along with 280,000 sq ft of leisure, community, creative industry and managed workspace. In addition, the scheme will see the delivery of a new hotel and 800 residential units.
Acting for a number of local owners, Roger Hannah has been able to negotiate a number of Implementation Agreements which have been aimed to allow the landowners to bring forward development in accordance with the Development Framework, working in partnership with Salford City Council and preferred developer English Cities Fund, rather than have the land compulsorily acquired.
One such landowner is Factfocus Limited, who have recently completed the demolition of the former Post Office on Chapel Street in Salford in anticipation of bringing forward development in the short to medium term.
Please contact our Compulsory Purchase team for advice.