Have you ever wondered what it is like to be a Compulsory Purchase Surveyor? Compulsory Purchase is a mystery to some, but here we will give you an insight into what a typical day is like on Roger Hannah's CPO team. For those not familiar, a Compulsory Purchase Order (CPO) is a legal function which allows certain bodies (such as Local Authorities and Housing Associations among other) to obtain land or property without the consent of the owners. As a firm we act for both scheme promoters and business or residential claimants and guide clients through the complex statutory processes involved with a CPO, providing strategic advice and call upon extensive experience in both valuation and development matters.
So what is a typical day like? The day begins with an early morning journey up north to visit a business affected by a road widening scheme. Under the planned work they will lose the majority of their car park, forcing theirs and other adjoining businesses to close. This has the added complication of being owned by a partnership, but the business is trading as a limited company.
Once thoroughly inspected and measured, it is time to meet with the client to explain the process and what compensation might be available to them. Losing a business or a home can be a distressing experience for some, with many uncertainties introduced in a short space of time. We deal with young entrepreneurs just starting a business, to those in their nineties who don't want to leave their home and everyone in-between. But while it may be their first (and hopefully only) time experiencing a compulsory purchase, it is what we deal with day in day out and we are always happy to answer questions that may arise.
It is our job to secure the best outcome for our client, either through advising them or undertaking negotiations on their behalf. Because everyone's life and business is different, so is every claim. Therefore, in order to reach the best conclusion, we need to take into consideration all the different aspects of the client's circumstances and business.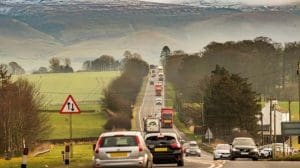 Source: https://highwaysengland.co.uk/our-work/a66-northern-trans-pennine/about-the-project/
With all the information gathered, it's back to the office to do some development appraisal work for a London Borough Council. The Council are looking to undertake a much-needed regeneration project in an area, and as part of the plan they are considering developing a range of mixed-use schemes. We are tasked with appraising the scheme the architects have produced, calculating the development value and advising how best to maximise value both for the Council and its residents. With that done, it is a matter of advising the council on how best to acquire the properties they do not own. Most local authorities will look initially to agree an acquisition voluntarily, but in the case of negotiation breakdown or complex ownership issues, a Compulsory Purchase Order might be sought. CPOs are not just for roads and railways!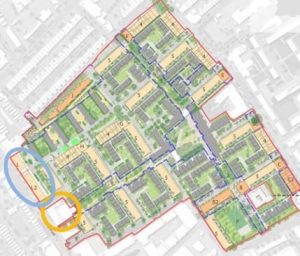 In the afternoon, an enquiry comes in from a private landowner who has no legal access to their land. A Deed of Easement has been proposed, and we are asked to undertake negotiations with the local council. Securing access will unlock the access to the land and the land's development potential. You may be thinking that doesn't sound exactly like CPO, but our team advises on a wide range of property and development issues – providing strategic advice on land issues whether a CPO is in place or not.
And after all that, it is time to call it a day, ready to see what challenges tomorrow brings. That is just a small taste of what it is like in CPO, where no two days are the same. Take a look at our news articles and case studies to see in more detail what kind of work we do and who we help.