The Manchester-based developer has snapped up the 13,000 sq ft office in the town centre and is exploring options to redevelop the site for residential or mixed-use.
The 1960s building, currently part-tenanted, sits on the corner of Wellington Street and Piccadilly. Plans previously came forward in 2015 for an office-to-residential conversion of 21 apartments, but these were never progressed.
The area around Victoria House is set for significant regeneration with the Ritz car park site opposite marketed by the council for residential development. Nearby, developer Urbanize Homes is looking to build a 13-storey, 164-apartment block on the site of the former Greenhale House.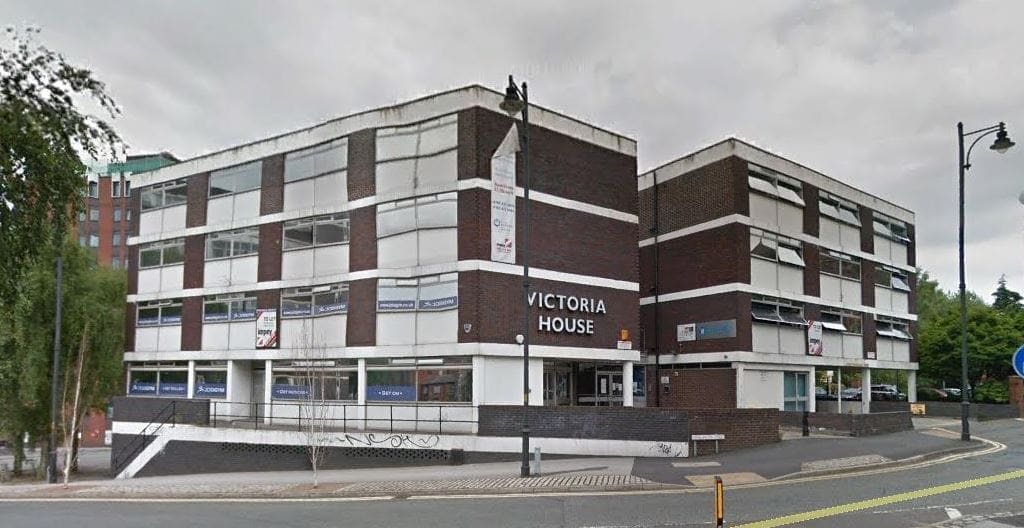 Progressive Living Development's plans for the site are for a short-term hold whilst redevelopment options are identified and discussed with the Stockport Council.
Options include demolishing the existing building down to the basement car park and replacing with a new build residential or mixed-use block above.
David Fairclough, director at Progressive Living Developments, said: "Stockport has been a target area for us for a while now thanks to its good transport links and forward-thinking council, we therefore see Victoria House as a sound investment with great future potential.
"Stockport Council has shown real commitment to the development and growth of the town through its purchase of Merseyway Shopping Centre, the development of the Redrock leisure scheme, the partnership with Muse on Stockport Exchange and proposals for Stockport Transport Interchange. We feel confident that the Victoria House site will make a valid contribution to the wider regeneration strategy for the area."
Simon Cook was commented: "We are pleased to act for Progressive Living in the acquisition of Victoria House. Exciting to see the progress being made in Stockport town centre including the rapid expansion of residential living. This should be the catalyst for the regeneration of the Town Centre."
Roger Hannah's Investment Department and Gateley advised Progressive Living on the purchase of Victoria House, which was bought for an undisclosed fee.