At Roger Hannah, we're lucky enough to work with some fantastic women, including colleagues as well as clients and other professionals. Four women from RH tell us what it means to them: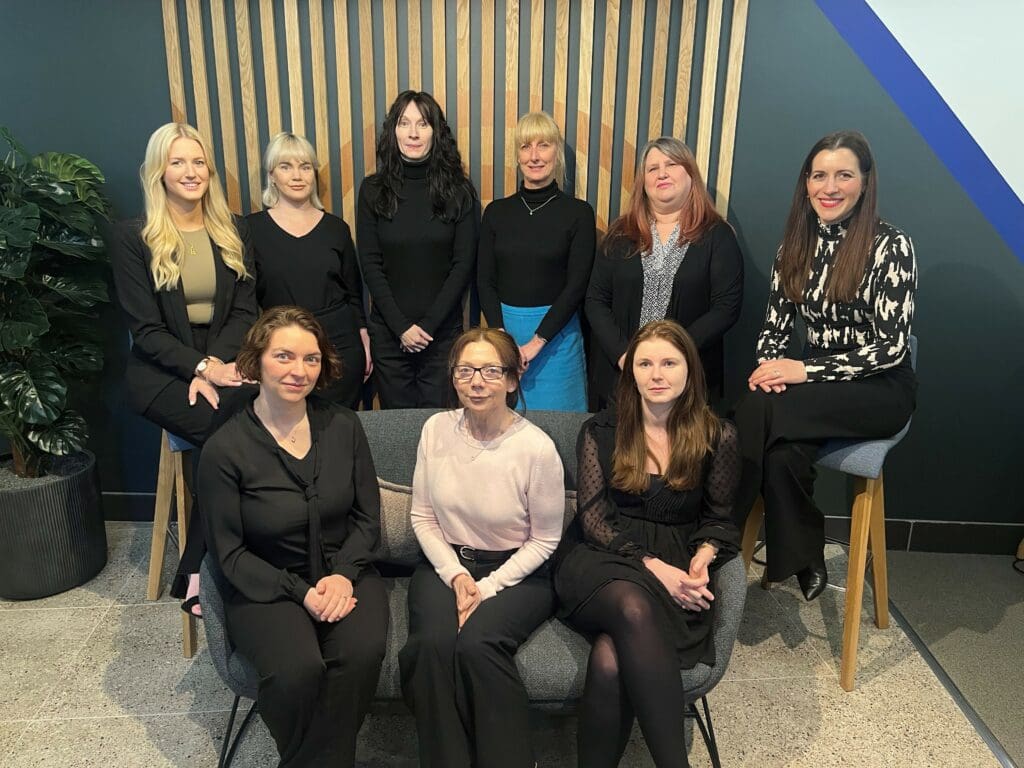 Nicola Russell Smith, Associate Director – Head of Property Finance
Being a woman at RH is actually quite balanced. It isn't an 'all boys club' and I'm seen as an equal by my peers, in so far as I've earnt my place as Head of Property Finance rather than be gifted the role because of longevity in my career or just a token female in a managerial role to meet diversity criteria.
My team are a 60/40 split of females to males at present though that may change to 50/50 with recruitment needs.
Women bring a different perspective to situations. Whereas a man may be very methodical, direct and driven in a decision, women may show more empathetic qualities. I strongly believe you need many types of characteristics to bring a decision to conclusion.
There are many challenges of being a fulltime working mum, although I am lucky in the sense that I can work earlier / finish earlier and work from home a couple of times a week. On the occasion that I am needed at home if one of my children are poorly, it's never an issue as we've built up trust over the years but there will always be that sense of "mum guilt" (do I spend too much time working vs being a mum vs being me); there is always a balance to be struck.
Over the 20+ years of my career I've seen a seismic shift in the perception of women in the workplace. The old tongue in cheek comments have stopped as women have changed the landscape for their equality through determination in their role/responsibilities within work, and not as a gender.
Claire Matthew, Surveyor – Development & Compulsory Purchase
The diversity of staff at Roger Hannah means I have made many friends of differing ages and genders over my years at the company. Working in increasingly female dominated teams is encouraging and creates a good balanced working environment. As a young professional it is inspiring to have female directors at Roger Hannah and to see that equal opportunities are given.
Kat Svarups, Facilities Manager – Property Management
Seeing the Property Management Department grow first hand, it's clear to see the diversity in the team, with almost equal numbers of women to men, providing a well-balanced environment.
Roger Hannah actively encourages the ever-increasing presence of women in the industry, and it is inspiring to see women leading the way within the business.
Angela Juszczyk, Director – Development & Compulsory Purchase
Culture is a big thing at RH; working with the best people, striving for excellence, encouraging personal development and having fun along the way. Both our female and male colleagues are first class and I couldn't imagine a culture which didn't support everyone, regardless of gender.
IWD is an opportunity to celebrate women and remember how far we've all come (both men & women) in focusing on the right person for the job rather than gender goals. There are so many different characteristics which make a great team – having a mix of enthusiastic young colleagues working alongside some more mature and experienced teammates is just as critical in delivering a vibrant workforce as having a balance between men and women. Men and women can however bring different qualities and this combination is critical to the success of any modern business.
At RH, we have a good mix of women across all teams and it is evident that there are at last more women entering the surveying profession. I'm excited to welcome more women (and men!) to RH over the coming years.