Last night the spotlight was on our very own Andy Clifford who, at the prestigious Finance Directors Awards Ceremony held at Manchester Cathedral, attended by more than 120 guests and compered by the Reverend Richard Coles, won the 2019 Northern Finance Director Award for a Limited Company up to £25M!
Andy became an FCA with the Institute of Chartered Accountants in 1988, achieved the title Finance Director in 1995 and started a journey with Roger Hannah, that would unquestionably place the company in the best financial position to strategically move forward and be brave in its approach. The last 10 years has seen Roger Hannah develop dramatically and Andy has been at the forefront.
Andy Clifford FCA speaking of the award, happily commented:
"I am delighted to receive this award. It was extra special because the Finance Team nominated me without my knowing!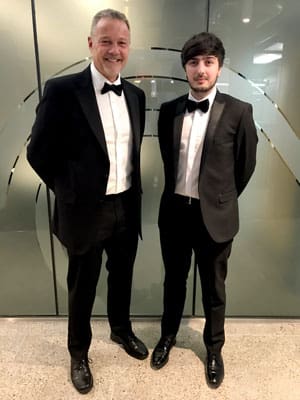 Roger Hannah has undergone a fantastic journey of transformation to become the largest independent multi-disciplinary practice of Chartered Surveyors in the North West. In the last few years turnover has doubled and we have grown from 30 to 50 staff. We have centralised in a fantastic city centre office and invested in processes and systems to further support our loyal client base and reach out into new markets.
This could not be achieved without all our people, pulling together. The role of FD is sometimes a lonely one, making tough decisions and asking difficult questions. It is great to know I am backed by such a fantastic finance team."
PHOTO: Andy Clifford with our newly promoted Dylan Matthews, Assistant Accountant.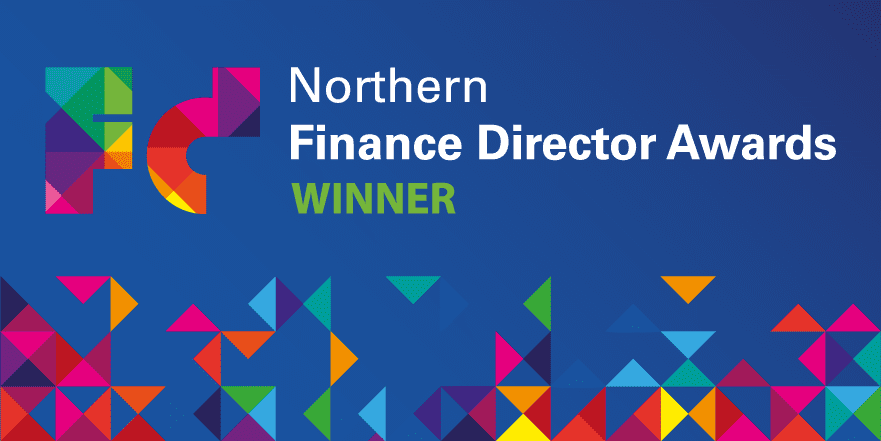 Speaking at the event, Rob Elvin, Office Managing Partner of Squire Patton Boggs in Manchester, said:
"Through these awards, we are delighted to recognise the immense financial talent we have across the North of England and celebrate the contribution that finance directors make to the success of the businesses they work in.
Whether at limited companies, PLCs, family businesses or private equity-backed companies, what marks out a successful finance director is strong leadership and communication skills, strategic foresight and the confidence to influence decisions that drive profitability – in other words, taking a lead role in developing their business."
Lee Collinson, Head of Manufacturing, Transport and Logistics at Barclays said:
"Barclays are proud to have an established history of supporting businesses across the North and are delighted to support the Northern Finance Director Awards once again in 2019.
The awards are a fantastic celebration of those individuals that really make a difference to their businesses and are very often the unsung heroes. It's fantastic to see FD's receive due recognition for the pivotal role they play in driving the financial success for their company."
Hilary Heap, Partner at EY, said: "As a firm we're delighted to once again co-sponsor this event, and help to recognise the talented FDs here in the North."
Sponsored by:

View all winners here: http://www.northernfdawards.co.uk/2019-winners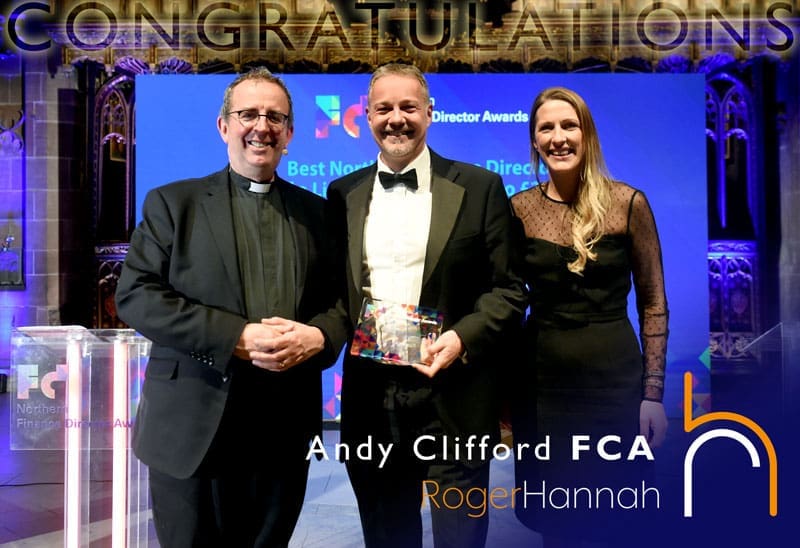 Andy's personal commitment to the company is not only measured by hours worked and his strategic approach, but is determined by how we see him supporting the professional journey of qualifying team members, his enthusiasm for corporate social responsibility and his willingness to go above and beyond his job title; which includes taking everyone to the carol service at Christmas and lunchtime concert at Chetham's School of Music and treating us to scones & jam during Wimbledon Championships for his birthday each year.
We are delighted that Andy has been recognised for
the pivotal role he plays at Roger Hannah and we're sure you'll join us in congratulating him!